Spectrum 5-Piece Kitchen Set Review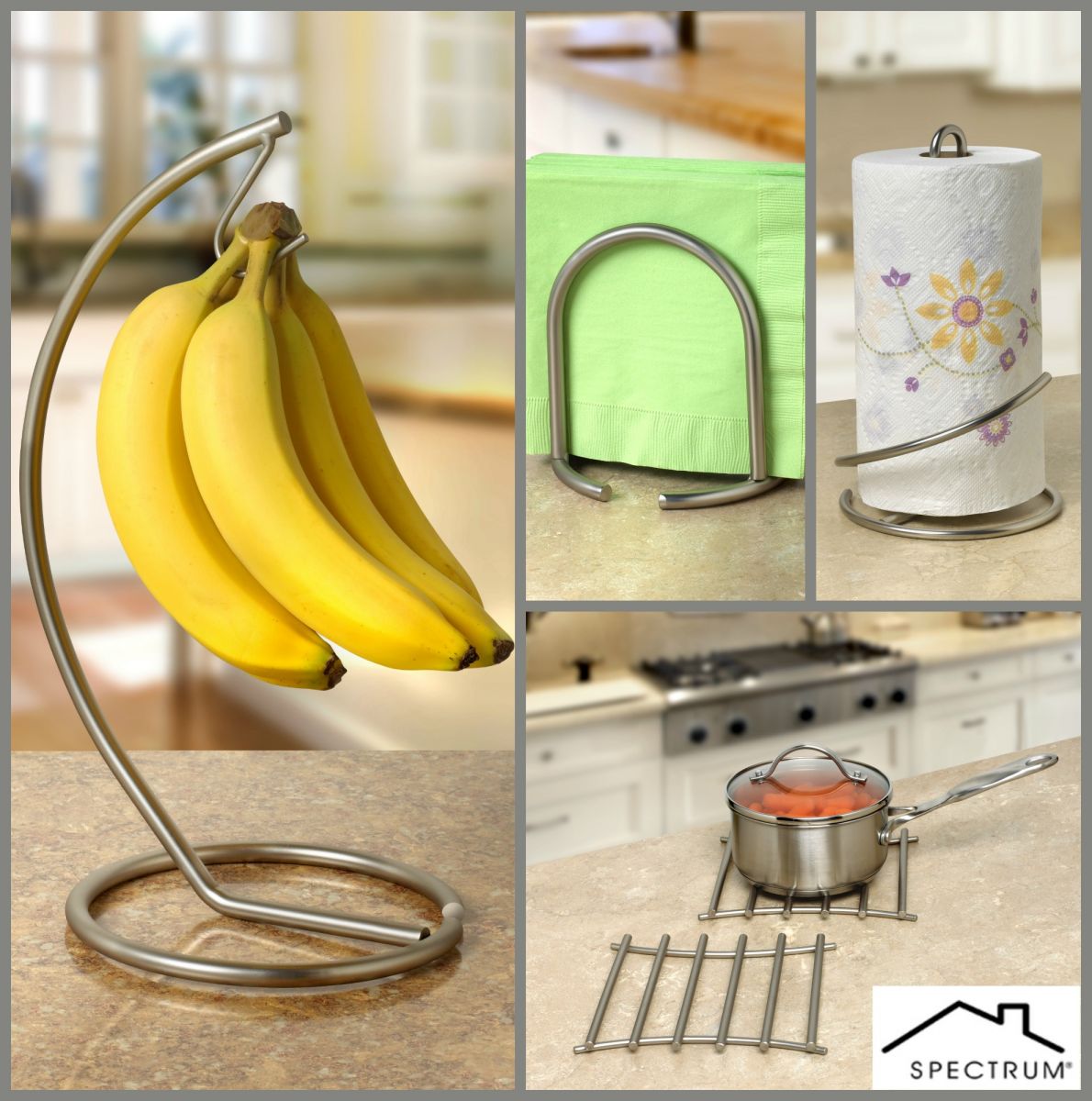 Spectrum 5-Piece Kitchen Set Review
Gifted by: Spectrum Diversified Designs, Inc.
spectrumdiversified.com
Reviewed by Jamie Garcia, Editor, AllFreeSlowCookerRecipes
This sleek and functional 5-piece kitchen set from Spectrum is the perfect fit for any kitchen. This set -- from their Euro Collection of kitchenware -- includes a banana holder, paper towel holder, 2 trivets, and a napkin holder. These are essential items for any kitchen, regardless of how often you actually cook. They come in a versatile satin nickel steel that translates effortlessly into any kitchen's color scheme. With a retail value totaling almost $50, this kitchen set makes a wonderful and thoughtful gift for any occasion.
This beautifully-crafted, 5-piece set gives your kitchen a modern touch. Since you have to store your napkins, paper towels, and bananas somehow, you might as well store them in style. The entire Euro Collection from Spectrum is great because the unique rounded-edge design of these products helps keep your counter tops scratch-free. Not only are these items functional, durable, and lightweight, they're also super simple to clean. They aren't meant for the dishwasher, but just rub them clean with a damp paper towel or cloth, and you're good to go.
Whether you're buying these items for a friend, or planning to use them in your own kitchen, this 5-piece set will make the countertops a focal point in any kitchen. The sturdy steel design ensures a long life for these products, and since they're so modern in appearance, they won't ever go out of style. I am a huge fan of the Euro Collection by Spectrum, and I'm confident that anyone who loves working in their kitchen as much as I do, is sure to love these products. After all, it's nice to enjoy the scenery wherever you spend the most time. If that place is your kitchen -- why not make your essential accessories special?
Your Recently Viewed Recipes