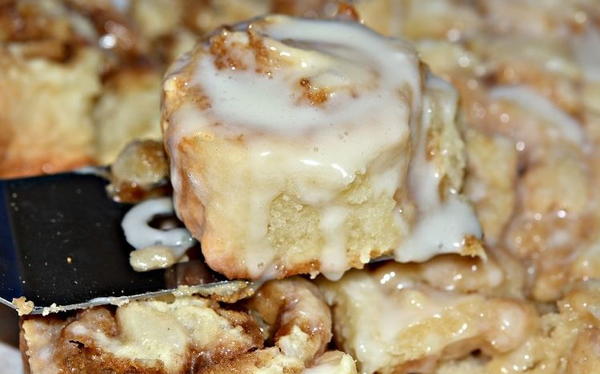 Holy Cow Cinnamon Rolls
After one bite of these Holy Cow Cinnamon Rolls, you'll surely exclaim, "Holy cow!" These gooey and easy cinnamon rolls are incredibly easy to prepare, and even come complete with a simple-to-follow cinnamon roll icing recipe. Serve up this delicious and easy cinnamon roll recipe for a weekend brunch or even on Christmas morning. This cinnamon roll recipes will be all the talk at your brunch. Serve these today.
Notes


National Cinnamon Roll Day is celebrated on April 10th every year, not to be confused with National Sticky Bun Day, which falls on February 21st.


The Ancient Egyptians were the first people to add honey and nuts to their bread. This method technically constitutes a sticky bun.


German settlers in Pennsylvania created our modern-day cinnamon roll. The pastries were originally called, "Schnecken" and are still considered a Philadelphia specialty.


Philadelphia-style cinnamon rolls date back to the 18th century and are the most commonly-found bakery item in coffee shops there.


A cinnamon roll should always be made from yeast dough.


In the UK, cinnamon rolls and sticky buns are known as Chelsea Buns.


In Sweden, cinnamon rolls are known as kanelbulle. Sweden is also the presumed origin of the cinnamon roll.


A "Boston cake" is a "cake," originating in Finland, made by baking cinnamon rolls in a round cake pan instead of baking them separately. This way, they form a round cake.


Slow Cooker Time HIGH1 hr 30 min
Your Recently Viewed Recipes