Our Favorite Halloween Recipes: 9 Halloween Slow Cooker Recipes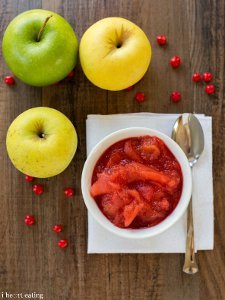 Get extra creative this Halloween season and make Halloween recipes and treats using your slow cooker. For easy Halloween recipes ideas, check out our collection, Our Favorite Halloween Recipes 9 Halloween Slow Cooker Recipes.
Our favorite Halloween recipes collection includes Halloween dinner recipes, Halloween recipes for kids, easy Halloween drinks and more. You can make these Halloween recipes if you're in search of Halloween potluck recipes, or if you just want to get into the spirit of the season with Halloween recipes and treats.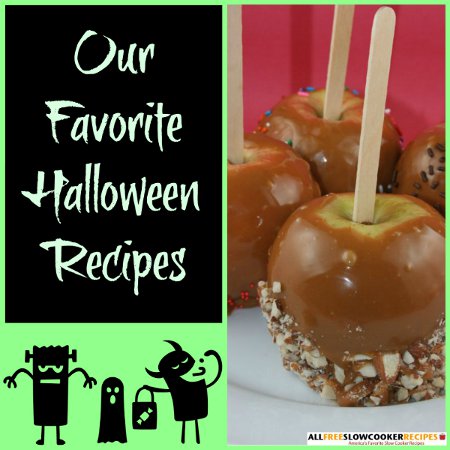 Our Favorite Halloween Recipes: 9 Halloween Slow Cooker Recipes

A Monster Ate My Purple Sweet Potato Casserole Oatmeal - Whether you want to entertain your children with cute slow cooker breakfast recipes want a special recipe for Halloween, this slow cooker oatmeal recipe is one of the the most creative among Halloween recipes for kids.
Spooky Spider Spaghetti - Among the more unique Halloween recipes for kids, this is perfect if you're looking for Halloween dinner recipes. Feed your children this creepy spaghetti before you go out trick-or-treating.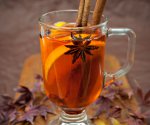 Slow Cooker Cider Recipe - Among all fall and Halloween recipes, drinks are some of the easiest to make--especially when you have your slow cooker. Enjoy this slow cooker cider throughout the chilly season for a warm treat.
Leftover Halloween Candy Brownie Surprise - You can make tasty leftover Halloween candy recipes with your slow cooker with this easy brownie recipe. A favorite among Halloween chocolate recipes, this slow cooker recipe includes two types of candy.
---
---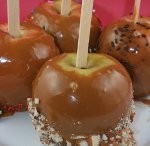 Easy Slow Cooker Caramel Apples - Halloween recipes and treats don't come more classic than this recipe for slow cooker caramel apples. These apples are great if you're in search of Halloween potluck recipes...or simply hand them out to trick-or-treaters.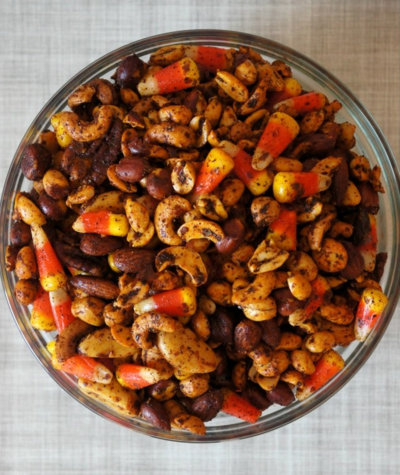 Sweet and Salty Candy Corn Spiced Nuts - Chili seasoning, mixed nuts, butter, salt, candy corn and your slow cooker are all you need to make this super easy slow cooker recipe come to life.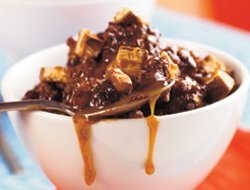 Slow Cooker Chocolate Candy Bar Bread Pudding - This delicious slow cooker dessert recipe makes great use of pre or post-Halloween candy in the form of a totally unique and tempting bread pudding.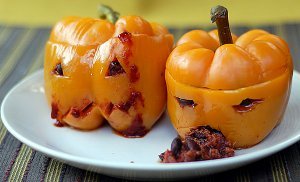 Super-Scary Chili Stuffed Jack-O-Peppers - Not only are these stuffed peppers delicious, but they are also fun and festive for Halloween time. Filled with a delicious slow cooker chili, this is as much a treat to eat as it is spooky to look at!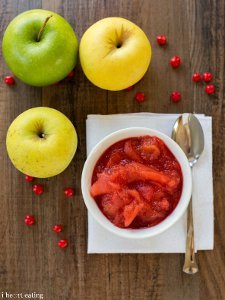 Slow Cooker Candy Apple Applesauce - This simple applesauce recipe requires only three ingredients and a slow cooker, but will make a big impression on your guests. The secret to this easy applesauce recipe is the inclusion of cinnamon imperial candies.
---
Love these spooky Halloween recipes? Check out our collection of "10 Easy Halloween Recipes For Your Slow Cooker" for more fright night inspiration.
---



Your Recently Viewed Recipes