Slow Cooker Muffins
Your How-to for Making Muffins in the Slow Cooker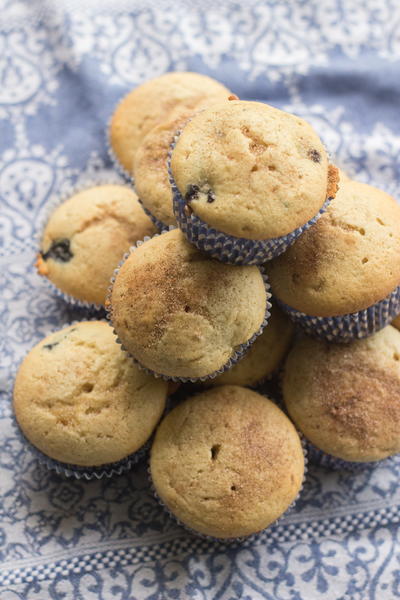 Slow Cooker Muffins
It might sound like a crazy idea to make muffins in the slow cooker, but if you've ever had a serious craving for muffins in the middle of a scorching hot August, this slow cooker muffins recipe makes perfect sense. These muffins bake just like the oven variety, which you can find a recipe for here, but unlike their oven counterparts, these don't heat up the house! 

Another benefit to making muffins in the slow cooker is that it's something you can prep before bedtime. Pop these in the slow cooker, set it to low, and let your cooker do its magic while you sleep. You'll wake up to fresh, warm muffins and that scent-sational bakery smell! 

With this slow cooker muffins recipe, feel free to mix up the ingredients. Add your favorite fruit. Toss in an extra dash of your favorite spice. Make this delicious recipe your own. 
Yields8

Ingredients
1 cup flour
1 teaspoon baking powder
1 teaspoon salt
1 teaspoon nutmeg
1 teaspoon cinnamon
1 cup oil
3 cups white sugar
1 egg
3 cups milk
Instructions
Combine, flour, baking powder, salt, cinnamon and nutmeg in a medium-sized bowl and set aside. Then mix oil, sugar, egg and milk in a separate bowl. Add dry ingredients, and mix until blended. 

To bake in slow cooker, you'll need 8 muffin cups lined with foil and paper. Pour your muffin batter into each of them, filling them 3/4 of the way. 

Place filled muffin cups on the bottom of a large slow cooker. If you can't fit all of your muffins, cover the bottom row with parchment paper and then place a new row neatly on top. 

Bake your slow cooker muffins on low for 6-8 hours or until golden brown. As a finishing touch, sprinkle a little cinnamon and sugar on top of your slow-cooked muffins for an extra blast of sweetness. 
Your Recently Viewed Recipes