Savory Slow Cooker Meatloaf
This slow cooker recipe for meatloaf is deliciously easy and perfect for busy weeknights!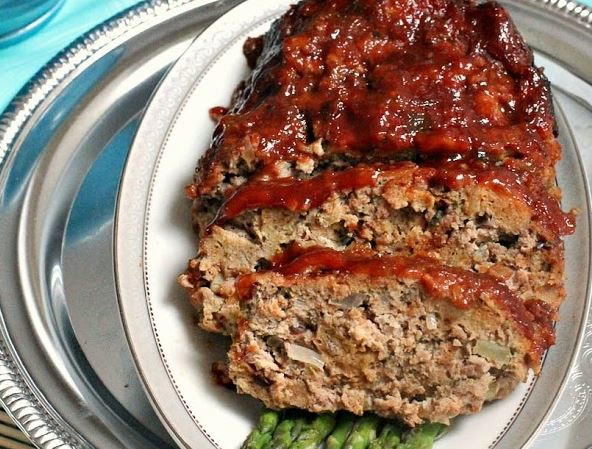 Savory Slow Cooker Meatloaf
This Savory Slow Cooker Meatloaf is pure, old-fashioned comfort! Meatloaf is such an easy dish to throw together, and when meal planning for a busy week, making it in the slow cooker is the perfect time-friendly option. You can put your meat and all of your ingredients in the slow cooker the night before and have your dinner cooking all day while you are at work. When you come home, your stress-free dinner is ready.  
Serves6
Slow Cooker Time HIGH1 hr
Slow Cooker Time LOW3 hr 50 min

Ingredients
2 large eggs, beaten
2 cups milk
1 cup ketchup
2 teaspoons Dijon mustard
1 teaspoon hot sauce
2 pounds lean ground beef
1 pound lean ground pork
3 slices bread
1 cup dark brown sugar
1 cup fresh parsley
1 teaspoon dried thyme
1 teaspoon dried marjoram
salt and pepper to taste
2 stalks of celery
1 large onion
3 cloves garlic
Your Recently Viewed Recipes