Blake Landau - Food Blogger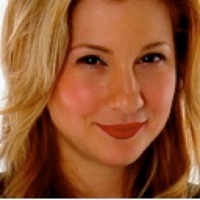 Food Blogger Blake Landau is the author of the blog, The Blakery.

Blake cooks for fun. She says there is nothing like losing yourself chopping vegetables.

"CREATE is the operative word because that is what I am passionate about. C-r-e-a-t-i-n-g," Blake said. "Influenced by the California beaches, and later experiencing the streets of Manhattan and Brooklyn for five years, I love to cook and I love to write so it made sense for me to have a food blog.

"Just as a comedian gets on stage to win over a new audience every night, I go into the kitchen to CREATE a new food narrative every night," Blake added.

Blake has carved out her own cooking niche creating what she likes to call "intuitive food." She uses what's in season and tries to think global and buy local. She uses what she has in the kitchen already and finds a way to make it provocative.

"I try to waste little," Blake said. "There is no one specific theme of flavor profile. I cook with my best tool–the only one I've consistently used in the kitchen and in my life–my instincts."

Blake said she cooks to be healthy. She ran her first marathon in October of 2011 to raise money for the Leukemia and Lymphoma Society. When one runs that much it's important to make sure to eat properly.

It was also the only way she could really win over her boyfriend, she added--through his stomach.

During the day, Blake is a writer and Director of Marketing at Linqia. She has worked with brands such as Sukhis Indian Foods and Verizon Wireless. She speaks at technology conferences. Blake is a social media marketer. She said she fully understands the power of sharing content on social networks. She also enjoy posting recipes on Bakespace.com.

Blake said the most exotic thing she's ever cooked is Borscht.


Blake's Links:
Blake's Recipes on AllFreeSlowCookerRecipes:
Slow Cooked Smokey Barbecue Chili
Your Recently Viewed Recipes