21 Most Addicting Ground Beef Slow Cooker Recipes
Easy slow cooker ground beef recipes are budget-friendly and perfect for any occasion!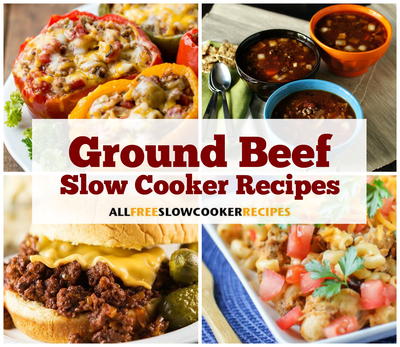 Learn how to make easy ground beef slow cooker recipes for weeknight dinners, lunches, and more with this collection of 21 Most Addicting Ground Beef Slow Cooker Recipes. This tasty collection includes ground beef casserole recipes, ground beef soup recipes, meatloaf recipes, and more. Ground beef recipes are budget-friendly and versatile, not to mention hearty.

Whether you're looking to make a casual dinner for your family or maybe even a larger meal for a crowd or potluck, ground beef is a great protein to incorporate. From cheesy, ground beef and tater tot casseroles, to delicious beef enchilada recipes, recipes with ground beef have something for every taste. So beef up your cooking repertoire with these easy slow cooker ideas! Make them for a weeknight meal or a casual dinner setting. Every one of these recipes is a winner for sure!

----------
If you love these recipes, be sure to subscribe to our newsletter to get amazing slow cooker recipes like these delivered to your inbox every day!
----------

BONUS! You can't leave out a ground beef recipe classic...meatloaf! Check out the video below to see how you can make Better Than Cracker Barrel's Meatloaf!


For more great recipes like this, subscribe to our free email newsletter!
Your Recently Viewed Recipes